Sol&Luna's Leather Craftsmanship and Guille García-Hoz have joined forces to dress the designer's legendary glazed ceramic pieces in leather.
Sol&Luna has dressed the famous Elephant Maribel with a sash and the Deer Gerardo with a mask. With all the care they have wrapped them using her characteristic cross-stitch with the most artisan techniques of the Art of Leather
The Elephant Maribel. (23cmx19cmx58cm) 
 Glazed ceramic Sol&luna's natural leather  with cross hand stitching
It is the first time that the designer lets his wonderful glazed ceramics figures be put into the hands of other artisan disciplines to bring together talent, creativity, design and, of course, leather craftsmanship
  El Deer  Gerardo. (45cmx33cmx28cm) 
Glazed Cermaic Sol&luna's natural leather  with cross hand stitching
These are leather pieces to wrap part of the earthenware figures, so that you can appreciate the Art of Leather of Sol&Luna, and at the same time enjoy the beauty of the glazed ceramic in its most original and decorative composition.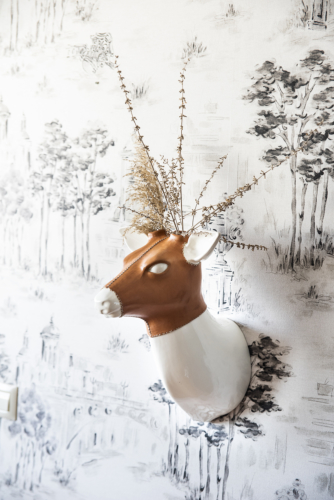 Guille García-Hoz is an artist and also a designer who likes to give his pieces that ability to make any corner special. Carolina Sánchez de Movellán says that this collaboration is a good opportunity for Sol&Luna to once again demonstrate the Art of Leather and the enormous capacity it has to associate itself with any material.
"Maribel is the laughiest elephant that ever walked the earth, in fact the happiest in the whole land she ever walked. She'll go with you to any shindig, any party. She's a defender of nature and in her free time she gets a little piece of nature behind her that will give you and your home a breath of fresh air. Put the plant that you like the most and you'll see what life she gives it.  G.Garcia-Hoz 
For Sol&Luna it has been very gratifying to apply their Arts with the leather to "shelter" Guille's pieces. Sewing with all the care of our cross-stitch the mask of her Gerardo and the sash of her Elephant Maribel, with our natural leather, has been for us a precious work with spectacular results". C. Sánchez de Movellán
The union of the two materials, ceramic and leather, original because it had never been seen before, results in a product full of art, decorative in any context, elegant…
We invite you to stop by our shop to see the result of the Leather Craftsmanship in perfect union with the Ceramic Craftsmanship. Hope to see you!

SHOP SOL&LUNA
C/Núñez de Balboa, 79
28006 MADRID
Tel: (+34) 91 78128665