Sol & Luna, known for Art in Leather and for the creation and manufacture of leather furniture, offers you, thanks to its new collection Sol &luna in Colors, the opportunity to customize your design
We offer you the possibility to choose for your furniture, the color of the leather, the thread of your sewing and the color of the structure of your chairs, armchairs, stools and leather tables.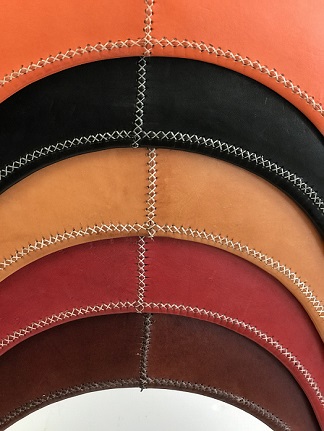 The result is fascinating adding modernity and color to our new handmade leather furniture
We are very happy to demonstrate once again the meticulous leather craftsmanship of Sol & Luna, which turns Art into leather.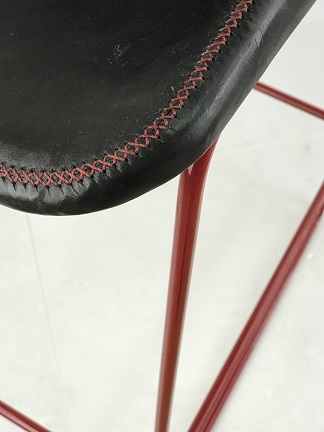 Handmade pieces that allow us to customize the needs of the buyer and demonstrate once again the great versatility of leather furniture, adapting the furniture to any kind of style:   classic, modern, young, festive, warm
Launched the collection during the last edition of Maison et Objet in Paris, the success and recognition of our leather goods has been absolute!
You choose the personalization of your leather furniture
Five colors: natural leather, brown leather, black leather,  red leather and orange leather.
Five colors for the thread of our cross stitch seam: brown, green, black, red and ivory.
Four colors for the iron structures: black, gold, red and green.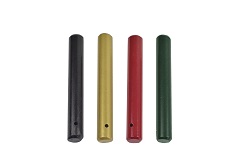 The options are endless so that the leather chair, leather armchair, leather stool or leather table that you design is exclusive for your project.
Sol &Luna, proves once again, that their handmade leather objects have multiple applications in the decoration sector.
Leather goods made with love thanks to the virtuous hands of the best leather craftsmen.
Visit our website or come to our store in Madrid: Sol y Luna (Núñez de Balboa, 79-28006 Madrid – Tel; 00 34 91 781 28 65)