The wide variety of Sol & Luna leather chairs does not arise overnight. Like every great project, it has a trajectory in which there was a first time  a chair called Girón….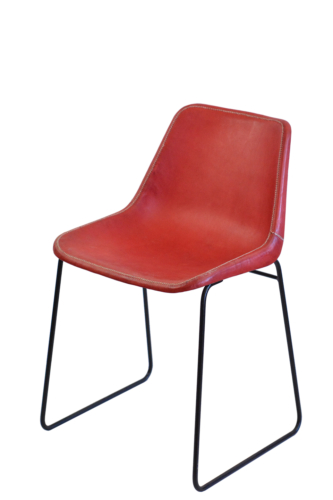 Chair Giron in natural, black, Brown, orange and red
Sol&Luna had already been known for its ability to cover any object in leather, and thinking of decoration furniture, arose the idea of covering the mythical bus seat in Cuba called "Girón"…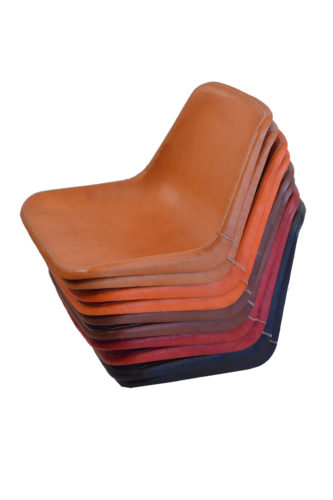 Then it was about choosing the base… Two iron base models with different seat heights 45 cm and 48 cm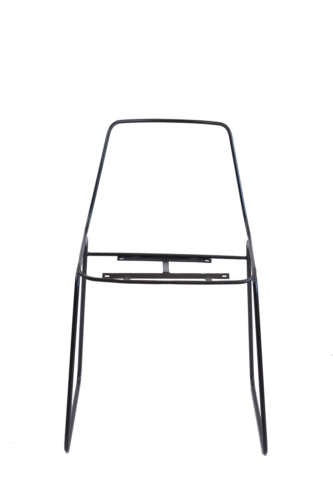 And to complete the collection of Giron leather chairs, why not also have the stool!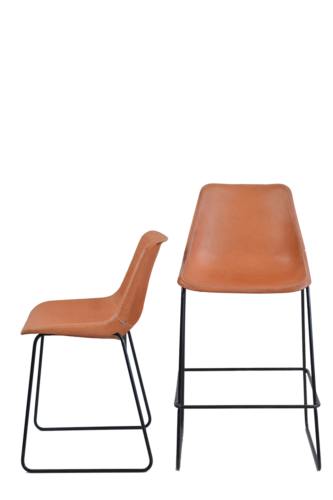 Giron stool available in two seat heights 65cm and 72 cm, and in 5 leather colors: natural, Brown, black, red and orange
This is how Sol & Luna leather chairs began to be known in the decoration sector and especially in the Hotel and restaurant sector.
Once demonstrated the versatility of leather, adaptable in any environment and style, we began to think of other chair designs to cover in leather, and combining seat, base and heights we can offer up to 10 collections of chairs and stools today !
Up to 10 collections of Sol&Luna chairs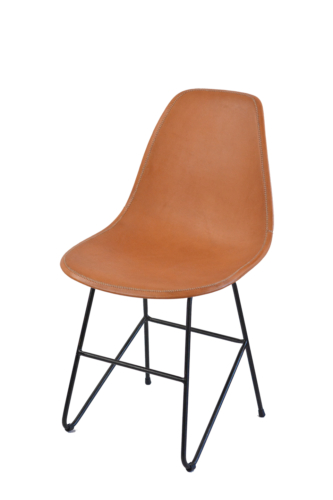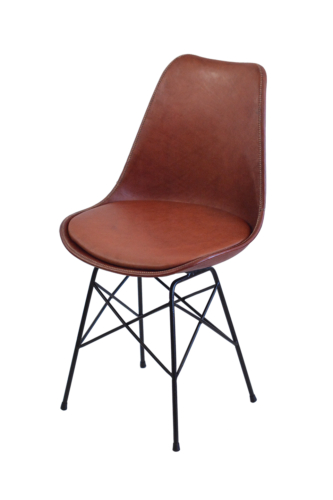 Highlight the Anahí collection thanks to its special seat available in tow heights : low and high.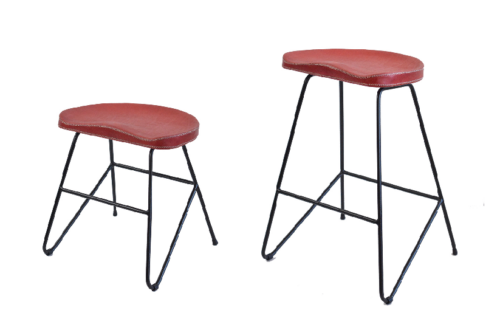 Anahi Collection
Each of the collections covered in leather by Sol & Luna, are available as a chair and stool. We also offer the armchair; same base to turn a chair into a comfortable armchair even with stool height.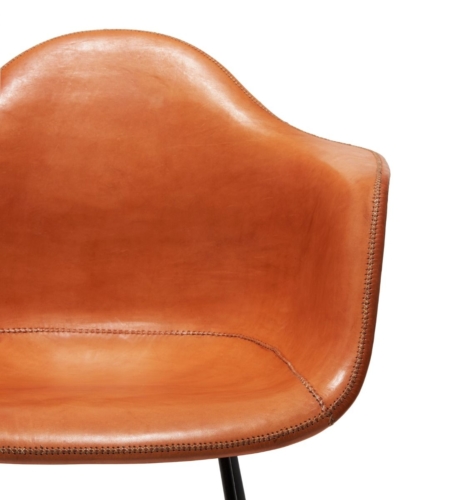 Armchair by Sol&Luna
You can find Sol&Luna seating all around the world !
Sol&luna projects
In our effort to innovate, the collection of Revolving leather chairs of special design also emerges; the Tobatí chair, the Caacupé or Lambaré armchair or how we could not otherwise call our Luna chair and our Sol armchair !. All these and many more are part of our collection for those special areas of our home.
Revolving chairs in 5 leather colors
Armchair Sol,Armchair Caacupé y chair Tobatí
Finally, showing our claim "The Art of Leather", we offer the collection of chairs entirely covered in leather. A total of 10 references that show our vegetal leather and our cross stitch seam throughout the whole chair.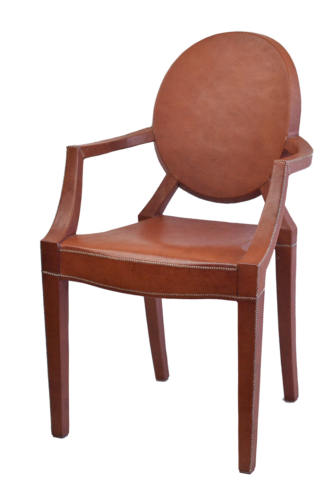 Armchair Cristina and Armchair Capiatá
Chairs and armchairs completely covered in leather, which attest to our commitment to craftsmanship, making the chair and "Eternal"!
SHOP SOL&LUNA
c/Núñez de Balboa, 79
28006 MADRID
Tel: +34 91 7812865
Email: tienda@solxluna.com