We have spent an entire working day changing the window-shop and the store in general to show all our new products and offer our customers more and more ideas …. At the end of the day, although we felt exhausted, we love our work!
First of all, what theme are we going to choose to produce our showcase; we are on Thursday and we can see the desire for "leisure", so we decided to reflect that pleasant space where, in addition to good company, good menu and good wine, we love a nice table … We checked once again, how Sol&Luna leather fits into the definition of any style: warm, modern, comfortable, cozy, original, etc.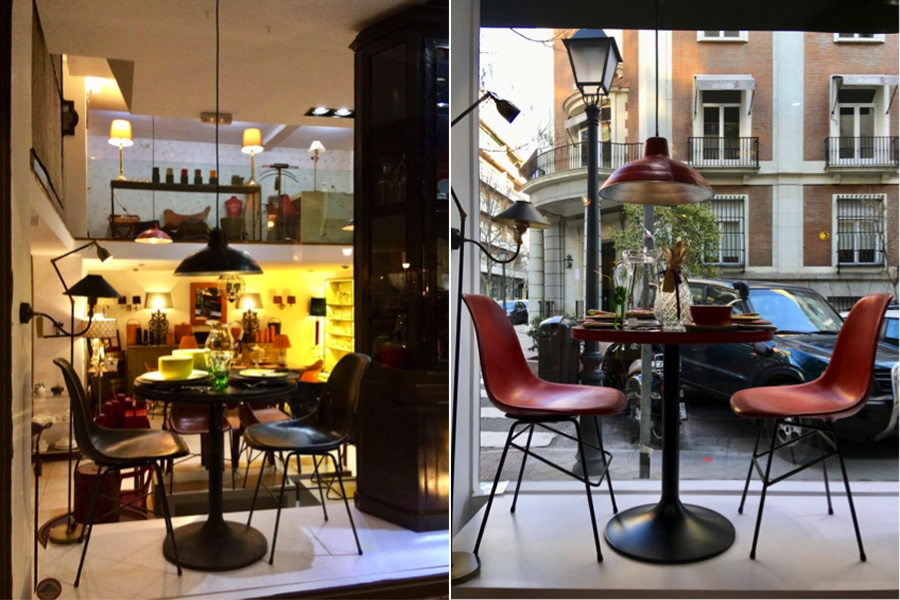 Sol&luna leather red and black leather chairs, table and leather lamp. William Yoeward Crystal and Dibbern tableware
The second step is to show in another window-shop of Núñez de Balboa our brand: the ability of Sol & Luna to turn craftsmanship into Art!  And show leather products seeking the loyalty of our customers. Then we chose the colors natural leather and black to present the care that surrounds any room: a dressing room, our mythical vallet, the suitcase, wastebasket, umbrella stand and those details of the new collection HO by Sol&Luna as the suede hanger, the brush, shoetrees or the small leather basket.
Detail of suede brush from HO by Sol&Luna. 
To end up the window-shop of Núñez de Balboa, we arrange and relocate in the third window William Yeoward crystal. We have the honor of being exclusive distributor in Spain for many years and it has become another sign of identity of our store. Without forgetting also, the wonderful silver heaters and beautiful tableware that you can only find at Sol&Luna.
In the wonderful corner of Calle Núñez de Balboa with Padilla, we have a luxury showcase to present our new collection of consoles and stools covered in orange leather that is part of our new collection: modern, versatile, original …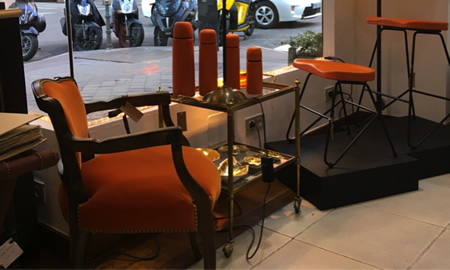 Stool Anahí and the range of orange thermos.
Now we only have the showcase of Padilla Street, where we take the opportunity to remind our clients that we offer selected furniture that matches the leather so well …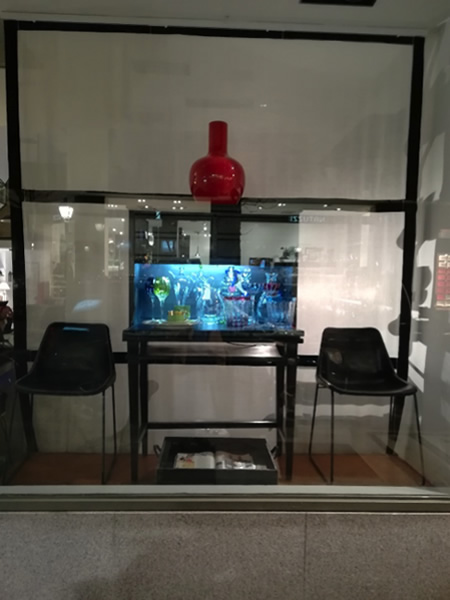 Marvellous black cabinet with a display William Yeoward crystal and Giron dining chairs in black leather.
In the late afternoon, we see how from inside everything is exposed again and it looks just as beautiful as we expected. We still need to reorganize a bit and fix our dining corner, the leather, Crystal display, accessories Home In Order.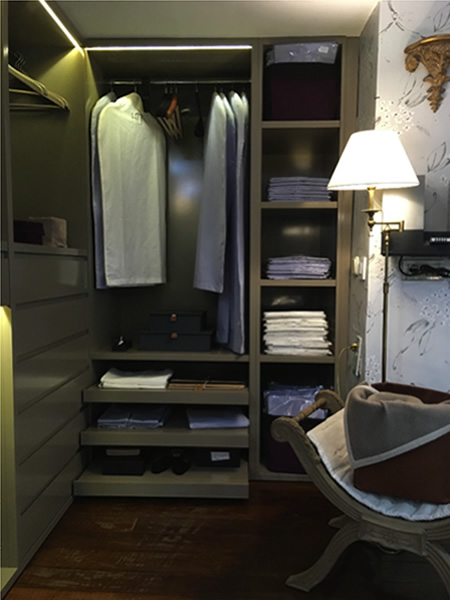 We feel very satisfied when we hear the compliments of the customers who are entering the store! Despite the fatigue thousands of ideas come to mind to keep improving, to offer more ideas, solutions, more creativity !. To continue giving the best service and to continue being a store with a lot of personality!
Hope to see you around!