Working from home has become a viral issue and at Sol&luna we offer you a wide range of leather chairs and leather goods to make you feel unique.
It's time to get organized while working at home. A corner as pleasant as possible that makes our work comfortable and at the same time does not break with all the general decoration of the house.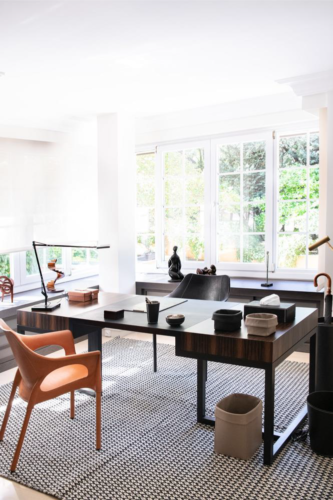 Sol&Luna leather pieces placed in an office. Photo from our client's house
If we need to work at home, it is essential to choose a leather chair from our extensive collection; one that fits in with the overall atmosphere and is comfortable for us. The "Revolving" chairs with or without wheels are not only functional but also ideal
Revolving chair in black leather  and orange 
Any chair from "All in leather" collection makes any office spectacular!
Armchair "Capiatá" in natural leather
Sol&Luna's leather chairs and armchairs are available in five colours: black, brown, natural, red and orange; all of them with our characteristic cross-stitch that makes it clear that they are completely hand-made. Our seating represent the "Art of the leather" that defines the brand.
To get a nice atmosphere, depends on the harmony and balance of the context where we do it… working at home cannot mean neglecting those details that mark a comfortable, beautiful, special atmosphere…; leather paper bins, leather kleenex case, leather clip board, pencil cups, etc…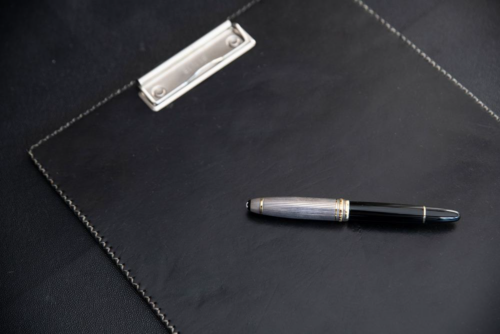 leather clip board in black leather
Sol&luna Tissue case  , Umbrella stand and desk accesories
HO BY Sol&Luna collection offers a lots of articles so that work at home does not mean disorder! We also have leather bags for stationery, leather boxes, file cabinets, etc..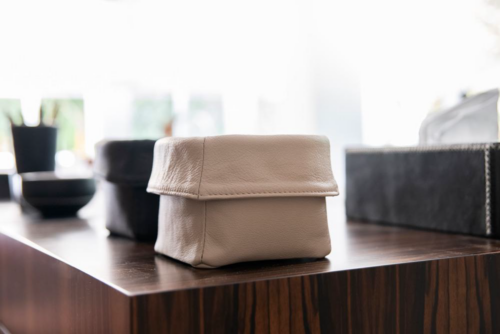 Small leather basket  by HO By Sol&Luna.
Let's not forget about the desk ! You can choose the leather color for the frame structures among our five leather colours and the corner protectors for the glass top of our "Architect" table. Light and comfortable, it is an ideal option for working at home. Come and visit our shop!
leather corner protectors for the glass top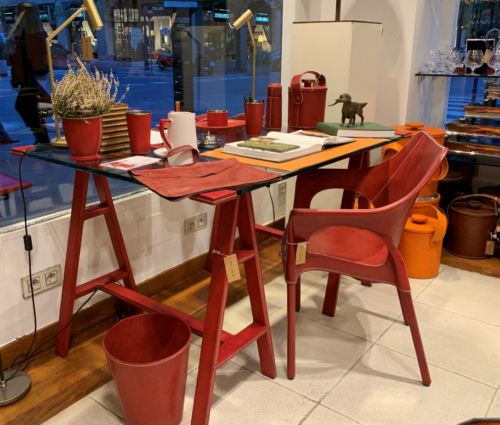 Sol&luna shop with the architect desk in red leather and a glass top
SOL&LUNA SHOP
C/Núñez de Balboa, 79
28006 MADRID
Tel: + 34 91 78128665
Email: solxluna@solxluna.com